**This eBook is a free download and part of The PrintLab Classroom lesson portal. To view details or to get access to the full portal, CLICK HERE**
---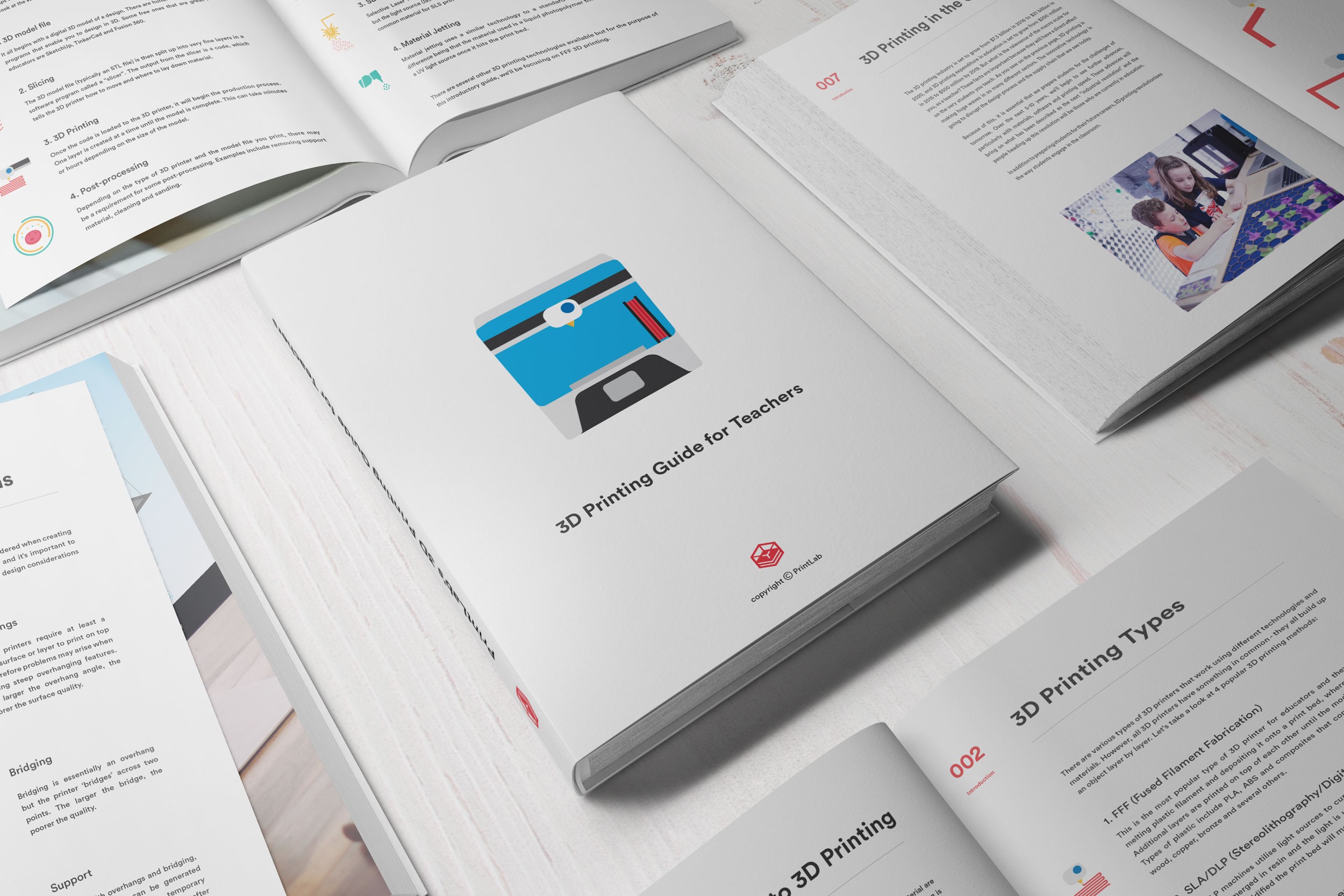 Overview
It's an exciting time for teachers looking to integrate 3D printing in the classroom and it is our mission at PrintLab to make the process as easy, enjoyable and valuable as possible! For this reason we created PrintLab's 3D Printing Guide for Teachers - a comprehensive eBook detailing everything you need to know about 3D printing in the classroom. The chapters included in this guide are:
An Introduction to 3D Printing
Getting 3D Printable Files
Preparing Files for 3D Printing
3D Printing Tips for the Classroom
Integrating 3D Printing into the Curriuculum
We hope you find the guide useful and if you have any questions or require any support, please get in touch at hello@weareprintlab.com.
**Please feel free to share this guide but we request that you provide people with this link and not send the PDF directly: https://classroom.weareprintlab.com/p/3d-printing-guide-for-teachers**